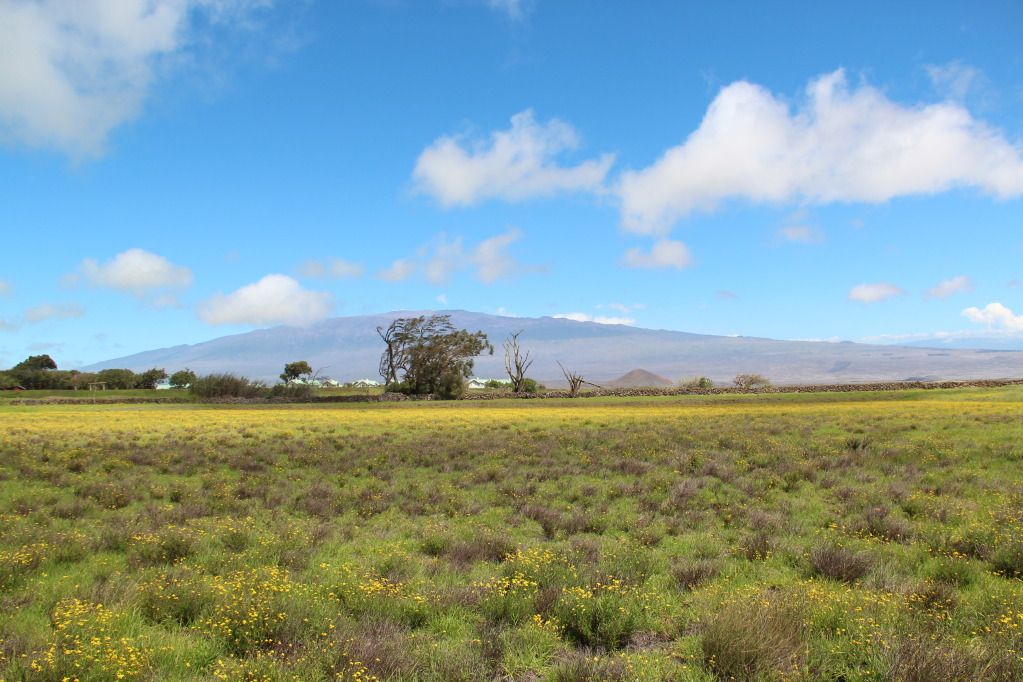 Photo cred: Napua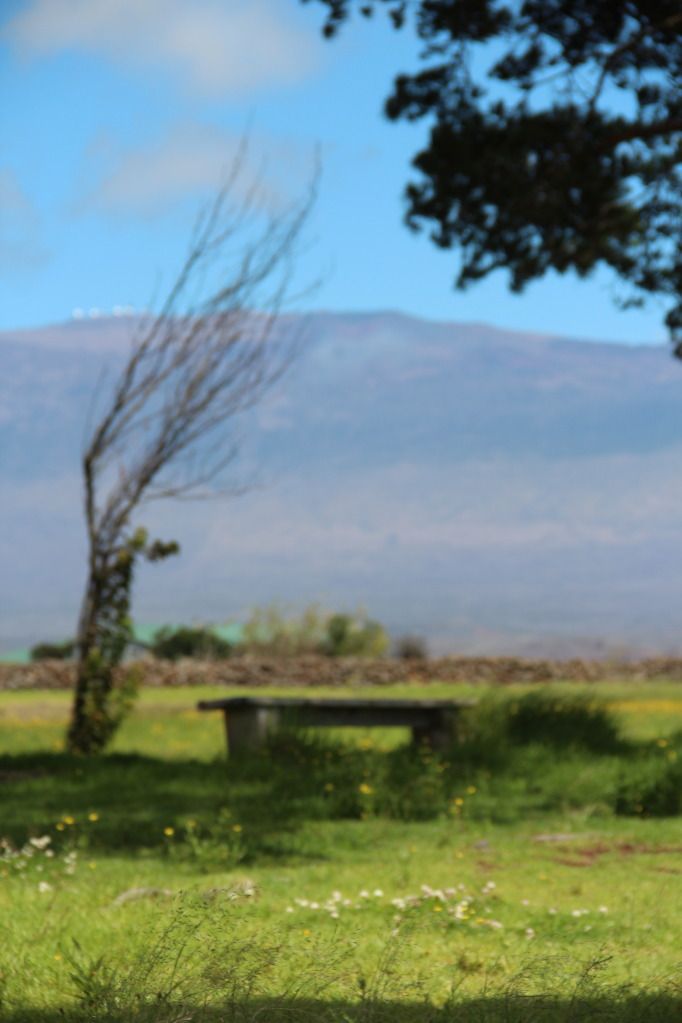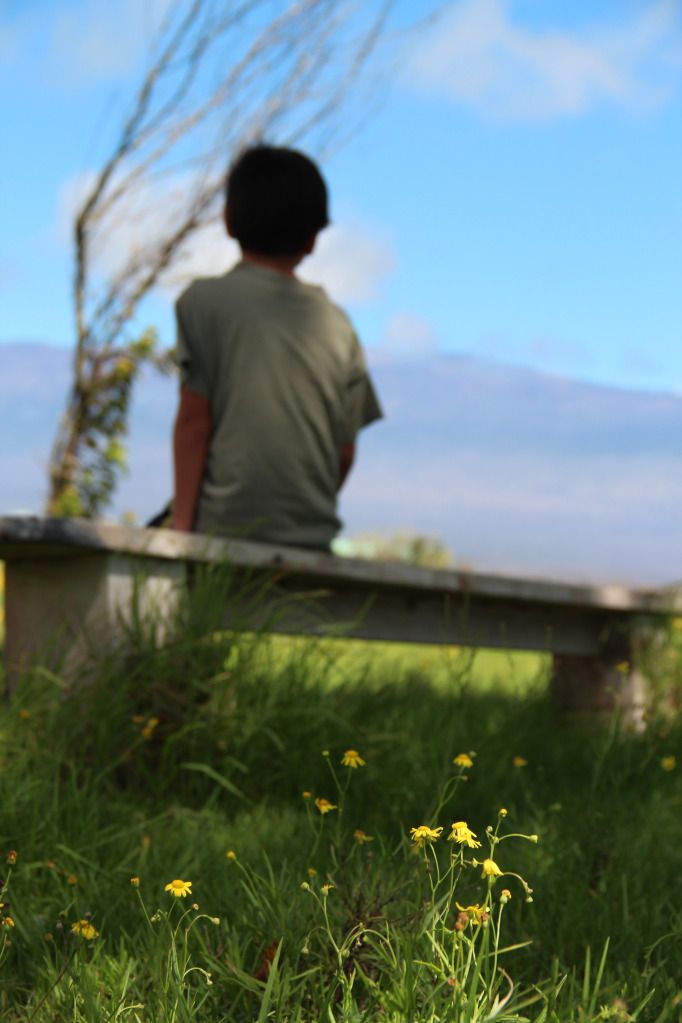 There is a corner of space in the quaint, old Waimea town, right behind the Kahilu Theatre and in front of the imposing Mauna Kea, where the wind tangles old memories and loose hair. This is one of those places that is imprinted like fresh-cut flowers in my mind. You see, we used to go there after church every Sunday, deep in the evening, bringing along dinner from the nearest grocery store.
Then we would run and jump and cry into the fading sky and growing wind. We would laugh, with too-short bell-bottom pants and slim, long hair we cared not if the wind tossed around. There would still be an hour of road left until home, but we would swallow the evening, delighting in the sweet coolness of life.
I can still remember the colors of the vibrant grass, with it's broken knees and sharp tongues, and the orange of the sun, dying into the ocean. If I close my eyes, I'm rolling down grassy dunes again, laughing because there's no reason not to laugh. And being a child, because there was no occupation better.
Do you ever wish you could close your eyes and sink into a memory for a few precious hours, then open them, because the life in front of you is too exciting to keep your eyes closed for too long?
Dears, remember those wonderful moments and, yet, yearn for what's to come.
P.S. Tania (and everyone else), my sincerest apologies for how long it took me to post anything. I will improve.
Love you all to bits.