shirt:thrifted, shorts:macys, shoes:thrifted, necklace:antique store, earrings:from a friend
When I was a fair amount younger, a little girl almost, I had this misconception that modesty was a sacrifice. It was good, it was pleasing to God, but it wasn't fun, and it wasn't flattering. I would thrill inwardly when I got a shirt that maybe wasn't as modest, but oh, so cute. I would never say this, though. I would wear my modest clothes with respect, but I wouldn't like them. They weren't pretty, they weren't trendy.
Then, recently, I met this thing called style. More specifically, personal style. We fell in love at first sight. You didn't have to follow any immodest trend. You didn't have to long after short skirts, or low dresses. You could have your own personal style, and it could be cute, and modest, and flattering, and
you. Isn't that the most wonderful thing ever?
I started shopping at thrift stores, and finding more unique clothes. And enjoying it. Enjoying being modest.
Modesty is something that is personal, though. I won't judge people who wear clothes that maybe I wouldn't. I don't know where their heart is. Only God knows their heart. All I can do is wear what I think is right. And hopefully encourage others to do the same, instead of stumbling them.
And I'm not saying sacrifice isn't a good thing. Or necessary with everything in life. But I don't think we need to torture ourselves over clothes. Clothes can be flattering without having to show off everything. We don't need to be jealous of girls who wear revealing clothes (ha! Like I would be anyways), we can be individual, and most importantly, honor God in what we wear.
So, what is your thoughts on modesty? Or, dare I say it, the length of skirts? :)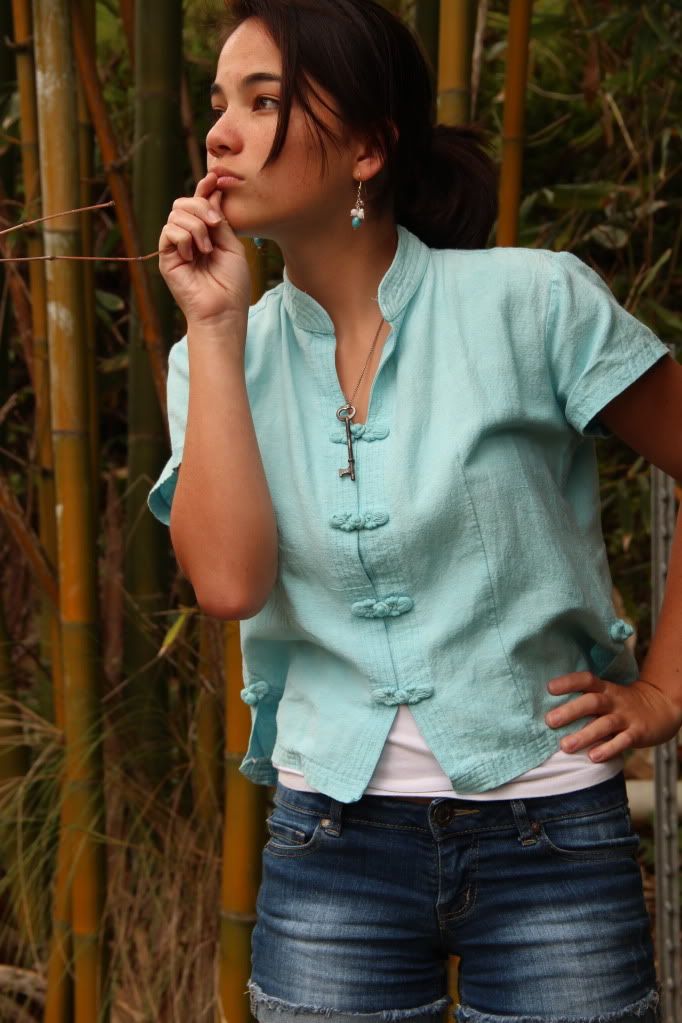 P.S. Can I just say, I have the best commenters ever! You long-winded things, you!
Oh yeah, I posted something
here
, so go and give it a hug... I'm pretty sure it's slightly lonely. If you're a longtime reader of this blog you may recognize it.